Doublebed Studio Bäver
Hotel | Double Room, Hotel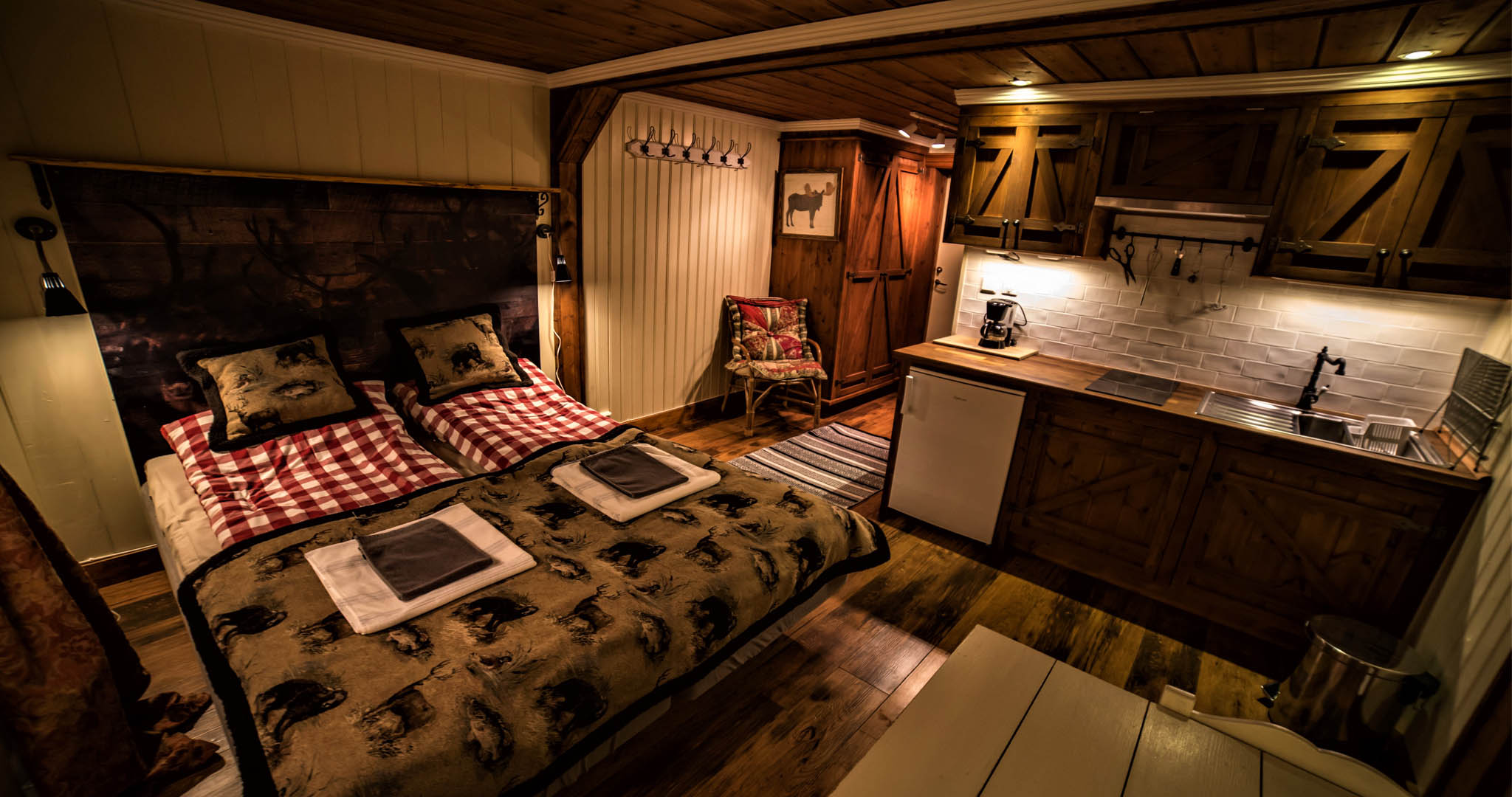 Studio cabin with queen size bed and a kitchenette. Shower/toilet. The cabin is situated just outside the main building.
Breakfast is included in the summertime (1 july- 12 sept & 16-19 sept) and in the wintertime (26 dec-11 apr) breakfast and dinner is included. (Dog is allowed for a cost of 100/night - paid at check-out)
After 24 april, if opened dates, only breakfast is included.
Availability Calendar
September 2021
Mon
Tue
Wed
Thu
Fri
Sat
Sun
01
02
03
04
05
06
07
08
09
10
11
12
13
14
15
16
17
18
19
20
21
22
23
24
25
26
27
28
29
30
October 2021
Mon
Tue
Wed
Thu
Fri
Sat
Sun
01
02
03
04
05
06
07
08
09
10
11
12
13
14
15
16
17
18
19
20
21
22
23
24
25
26
27
28
29
30
31
Select a Check-in and Check-out Date